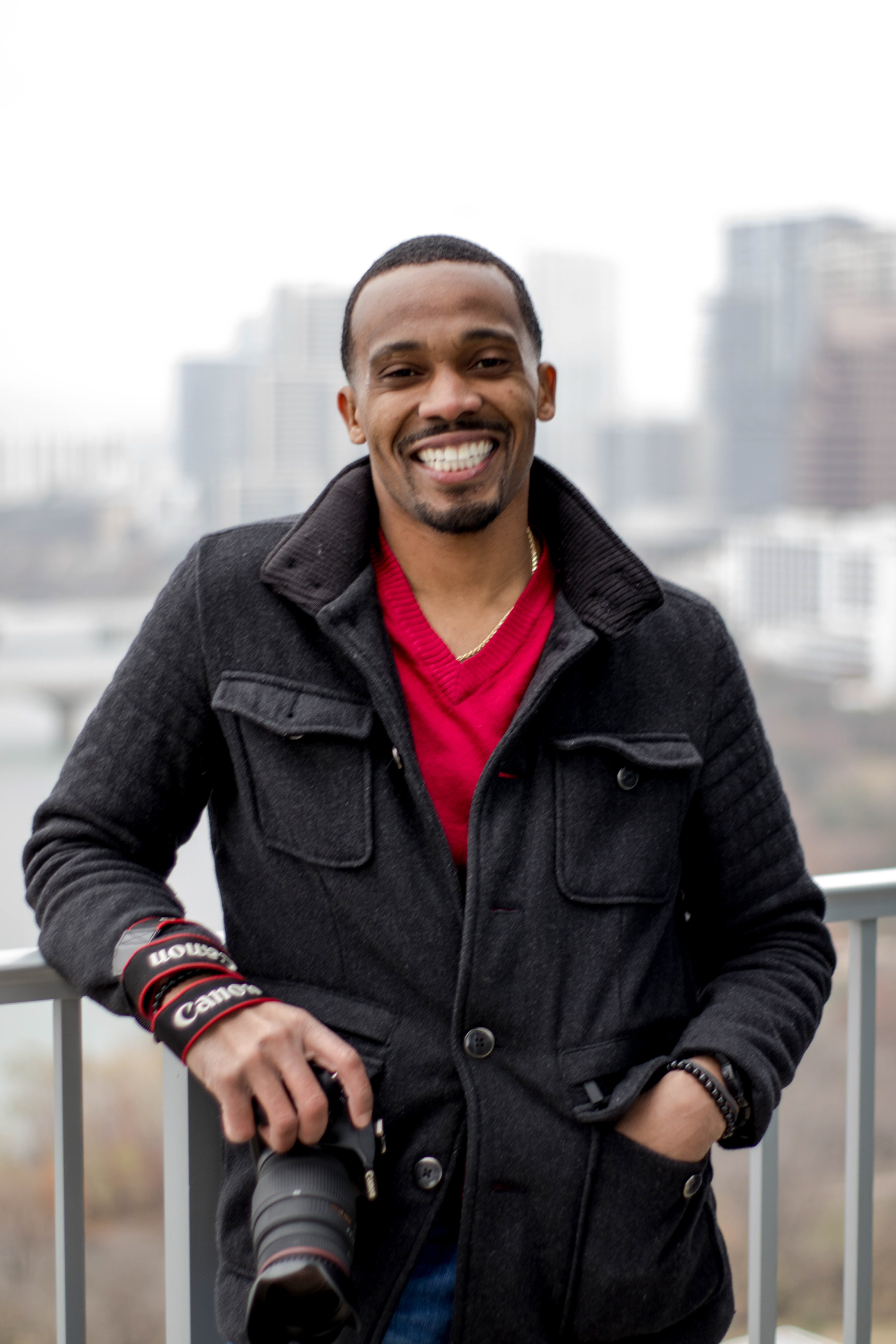 Featured as one of the top Austin photographers!
https://www.snappr.co/best-photographers/austin-tx

I am a  Professional Marketing Executive and Photographer with over 7 years of experience in Technology, Health , Sports, and Fitness Industry. I have always enjoyed picking up a camera and capturing moments. I realized that as time passes we only have memories, but why not have a photograph to keep for you, your family, children to pass on to many generations. Last year I partnered with Mission Fit Fitness of Dallas, Texas as the Chief Marketing Officer and Photographer.  In the August 2017 I helped the CEO's dream of providing content, advertising and branding to Fitness and encourage individuals to seek a healthier lifestyle. 
I am also the Director of Marketing for a Medical Sales Artificial Intelligence company in Austin, Texas. 
I have not only enjoyed being a photographer, but it also provides me with a relaxing and healthier lifestyle, by making dramatic transformation. Since launching my company "Light Designs Media" I have lost in excess of 100 pounds by eating healthier, exercising, and the motivation of his son. My motto is "Health is Wealth!"